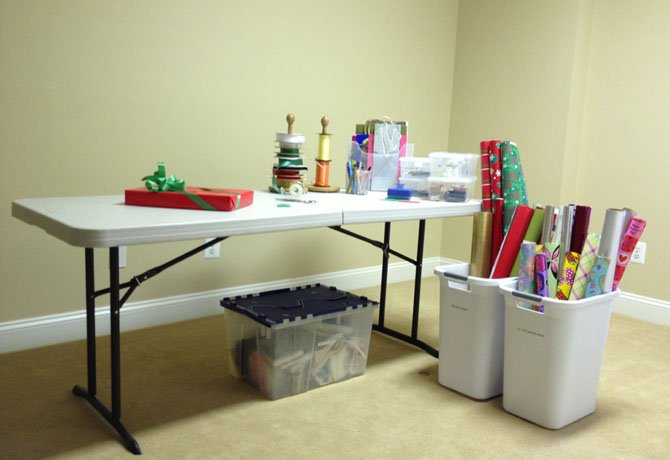 When it's time to wrap presents, Susan Unger of ClutterSOS suggests creating a wrapping station so all supplies are visible and easily accessible.
Stories this photo appears in:

Local pros offer tips for staying on track from Thanksgiving and beyond.
"If you're organized, you'll definitely experience less stress this holiday season," said professional organizer Susan Unger, of ClutterSOS in Vienna. "If you figure out what your goal is and map out everything in advance, you won't find yourself staying up late wrapping presents and other chores and you'll have more time to spend with family and friends."