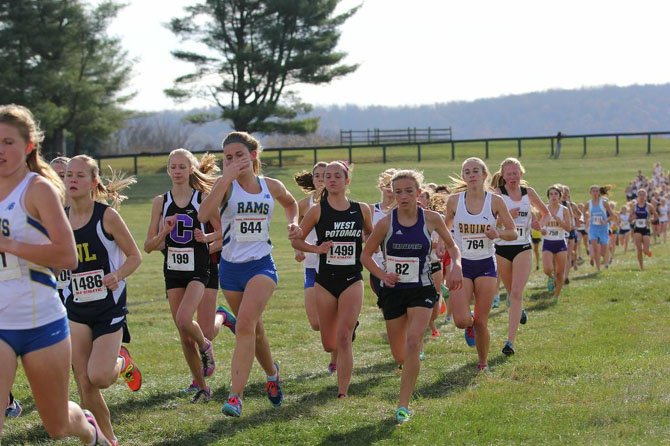 West Potomac senior Katie Genuario (1499) earned all-state honors at the VHSL state cross country meet, placing 11th in the 6A girls' race on Nov. 15 at Great Meadow.
Stories this photo appears in:

Senior places 11th in 6A girls' race at VHSL state meet.
Genuario improves 12 places from last season.