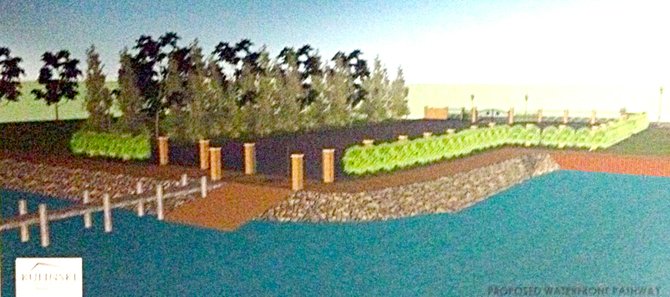 An illustration of the Old Dominion Boat Club's compromise effort to city officials, which would lease part of the land to create a public walkway along the waterfront. Boat Club officials say they are still waiting for a response from the city.
Stories this photo appears in:

Six-to-one vote sets deadline for city officials and boat club to compromise or else.
In the clearest threat yet that members of the Alexandria City Council are willing to use the power of eminent domain to take land owned by the Old Dominion Boat Club,