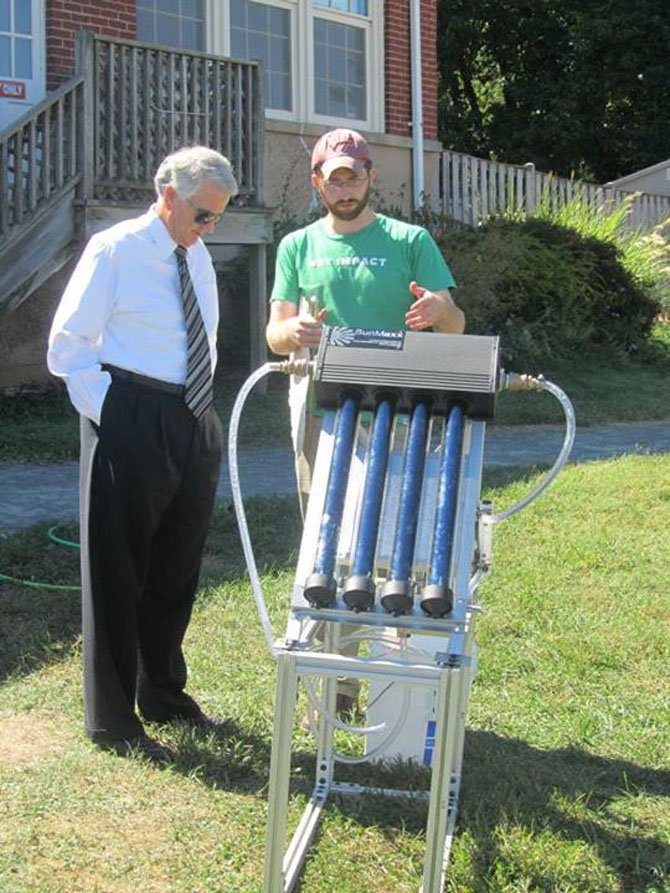 The solar panels on top of Rachel Carson Middle School. The Herndon-based Three Birds Foundation is attempting to recreate the process that brought the panels to Carson with other schools and other alternative energy sources.
Stories this photo appears in:
Foundation seeks to assist schools with alternative energy solutions.
When Rachel Carson Middle School installed 11 solar panels several years ago, Joseph Plummer was inspired. After all, the students worked to raise more than $40,000 for the installation, which gave them a hands-on chance to learn about alternative energy sources.