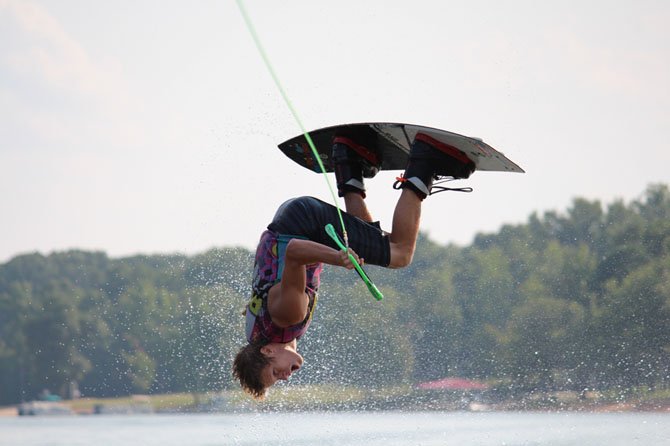 Andy Ceh of Oak Hill practices wakeboarding all summer on Kerr Lake on the North Carolina/Virginia border and competes nationally representing North Carolina, as Virginia does not have a league.
Stories this photo appears in:

Andy Ceh of Oak Hill is a senior at Chantilly High School who spends all summer wakeboarding at Kerr Lake on the southern border of Virginia. But hobby isn't the right word for what Ceh does. Proof of his intensity is his performance in Bakersfield, Calif., the week of Oct. 8-12, where he placed third in the expert division of the INT National Competition and brought a trophy home. This was the second time he has ranked nationally in the sport; in 2010 he placed third in the junior novice division.