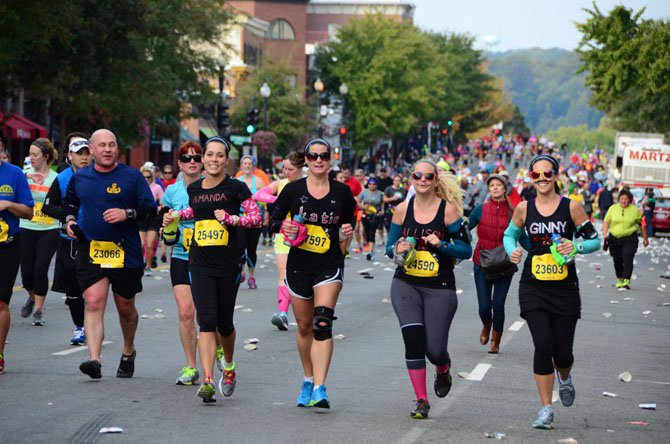 "Team Chris" jogs through Georgetown, around mile five of the 2013 Marine Corps Marathon. From left: Amanda Thoburn, Katie Ernst, Allison Byers, Ginny Atwood.
Stories this photo appears in:

Oak Hill resident Ginny Atwood ran the Marine Corps Marathon to raise funds for the Chris Atwood Foundation.
The road to recovery has its ups and downs, and it's not a sprint - it's a marathon.