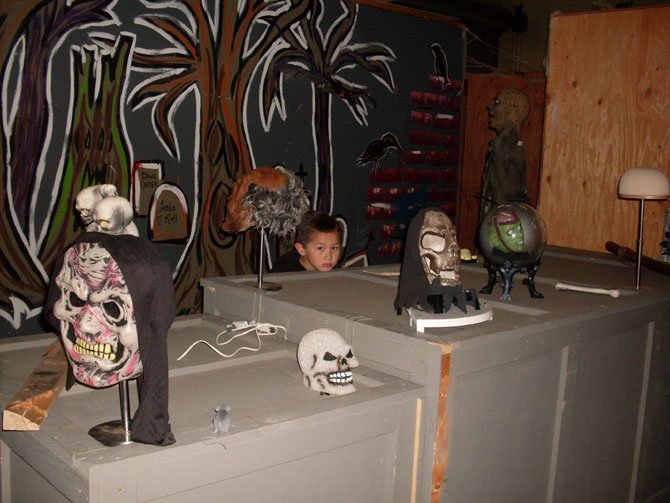 Where's Blake Fierst?
Stories this photo appears in:

Interstate Haunted House Maze in Springfield helps ECHO.
As you twist and turn your way through the Interstate Haunted House Maze, you never know what scary creature will be lurking around the next corner. It's dark and misty, the tall walls giving you a feeling of being hemmed in, with no easy escape route other than to finish the maze. The strange noises add to your cautious approach around the next corner, uncertain of what will pop up next. The spooky trail seems to go on with no sign of an exit, and meanwhile your heart pounds not knowing what to expect … ghosts, goblins, skeletons, zombies or maybe a hand on your shoulder.