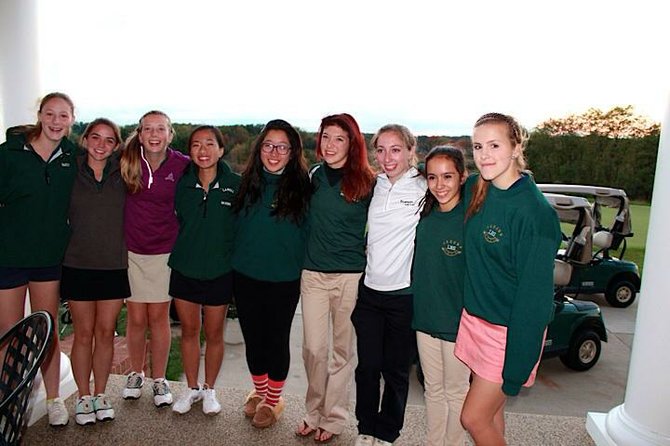 Nine Langley HS girls made it to the state qualifier. From left: Kendall Deese, Veronica Smith, Kaitlin Bonacci, Maddy Nguyen, Cathy Park, Lauren Smith, Rachel Zmuda, Maria McQuade, Anna Sampson.
Stories this photo appears in:

The Langley HS girls golf team had an excellent performance at the State Qualifier on Oct. 22, where nine of the 13 girls on the team performed. Sophomore Maria McQuade and senior Rachel Zmuda advanced to the state tournament. Bob Hayne coaches the team.