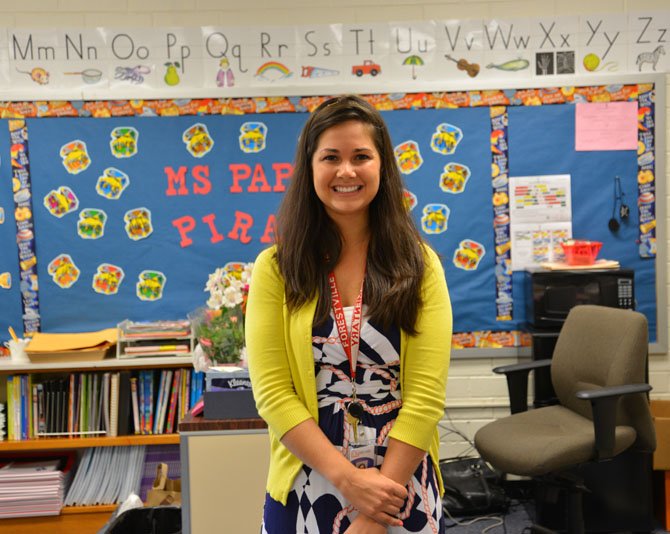 It's not just the first day for the students. Tuesday was the first day for first grade teacher Nicole Pappas, as well. Pappas taught at Forestville last year as an Instructional Assistant. "I barely slept last night. I've been planning and getting ready since I found out last June that I would be teaching here," said Pappas. "I am really excited. I even had my family helping me set up and decorate the classroom last week."
Stories this photo appears in:

Forestville Elementary's welcome back to school worthy of a gold star.
Miss Genevieve Roberson is obviously ready to start her academic career as a first grader at Forestville Elementary School in Great Falls. No tears today from this young lady on the first day of the new school year. "She actually cried when we left the open house last Thursday," said mom Maria Roberson. "She thought it was great. She wanted to stay at school then."