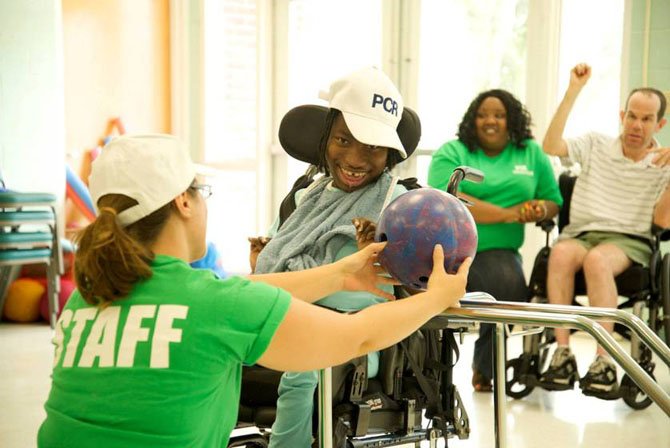 Alyssa Florwick, deputy respite director for Potomac Community Resources, with a PCR member.
Stories this photo appears in:

PCR works with other groups to launch similar programs.
In 1994, Joan and Jim Sullivan of Potomac proposed an idea to Father John Enzler and the parishioners of Our Lady of Mercy Catholic Church — an idea that changed and improved services for teens and adults with developmental disabilities in Montgomery County.