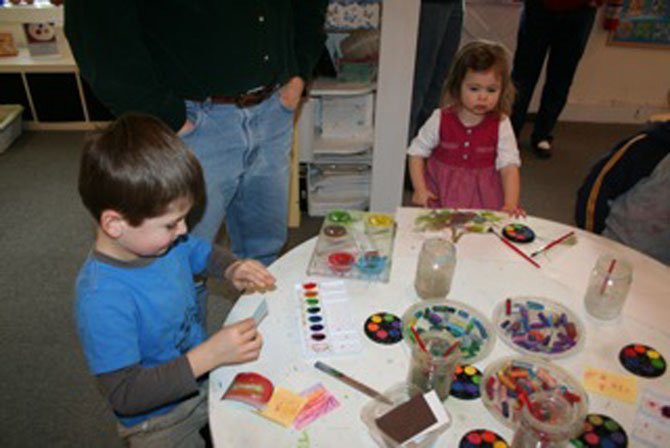 Students in the Art Explorers class at Art at the Center in Mount Vernon explore mediums like clay, collage, painting and drawing. Experts say creating art helps children build relationships.
Stories this photo appears in:

Local experts say art classes help children develop new skills.
If you walk into Art at the Center in Mount Vernon on a Tuesday morning, you might find a group of preschool students and their parents or caretakers squishing potting clay with their fingers. In the same room, several other tots could be brushing an array of paint colors across art paper, making a mess but having fun. The children are part of the Center's Art Explorers class, designed for children ranging from 18 months to 5 years old.