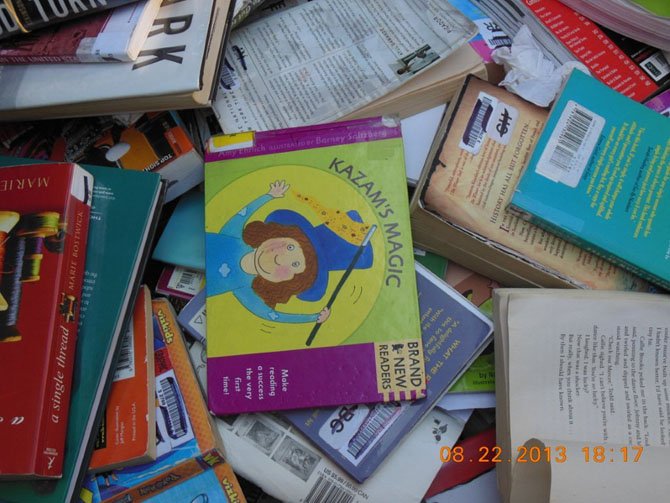 Discarded children's books in a dumpster.
Stories this photo appears in:
County suspends discarding of library books.
Just when Sam Clay, Fairfax County's Public Library director, thought FCPL's public image couldn't get any worse, Supervisor Linda Smyth (D-Providence) released photos of bins filled to the brim with discarded library books.