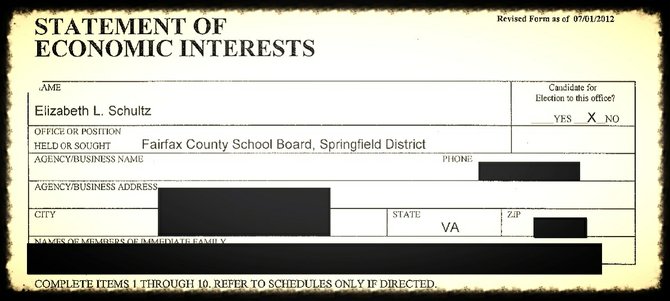 Fairfax County officials redacted information from documents designed to disclose information to the public.
Stories this photo appears in:

Fairfax County goes so far as to redact disclosure documents.
Republican Gov. Bob McDonnell is in hot water for taking gifts without disclosing them, and legislators are talking about increasing disclosure requirements for family members. But here in Northern Virginia, personal financial disclosure forms are often incomplete and inconsistent.