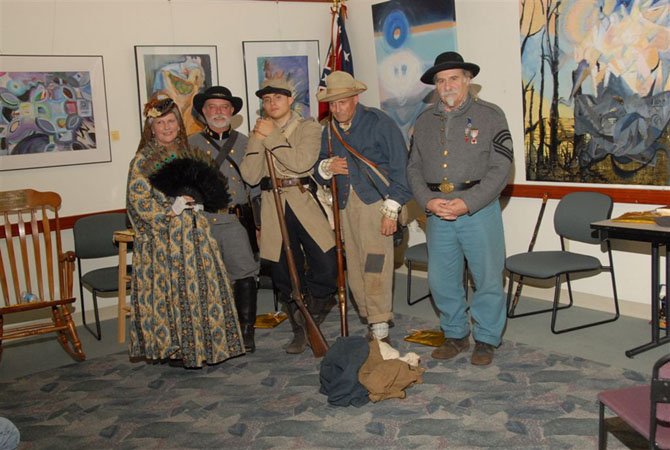 Civil War reenactors (from left) Debbie Turner as Pauline Mosby; Rick Turner as John S. Mosby; Addison Speer as a Civil War private; his father, Harvey Speer, as a confederate soldier; and Ray Borden as a Confederate Infantry Color Sergeant.
Stories this photo appears in:

The reenactment of John S. Mosby: Making connections, taking the long view.
As the Great Falls Historical Society continues its annual reflection on the Civil War (1861-1865) over its five-year-long 150th year anniversary, Rick and Debbie Turner, residents of Great Falls, reenacted John S. Mosby and his wife, Pauline at the monthly meeting on Wednesday, Sept. 18. Rick took detailed, factual research about John Mosby's life, battles and achievements and dramatized the tale in the first person.