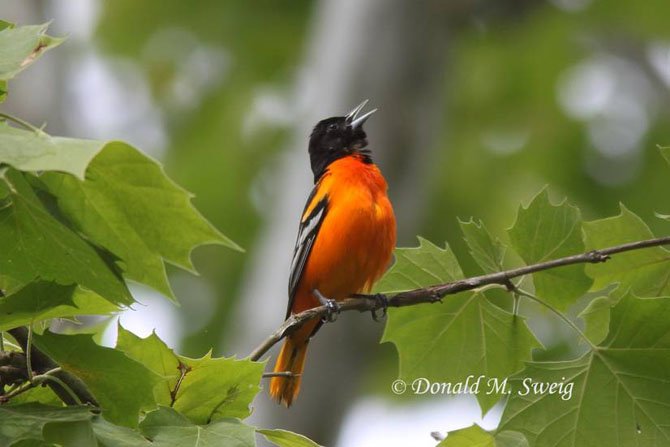 A male Baltimore Oriole, the state bird of Maryland.
Stories this photo appears in:

Local bird groups and bird walks help beginning birders see colorful birds.
The birds are coming. The annual migration of often brightly colored songbirds from their winter homes in Central and South America, Mexico, the Caribbean Islands, and the southern U.S. is underway now. Millions and millions of avian migrants fly northward every night and the come down to rest or nest every morning. Some of the birds are enroute to nesting areas far to the north; some nest right here or nearby.