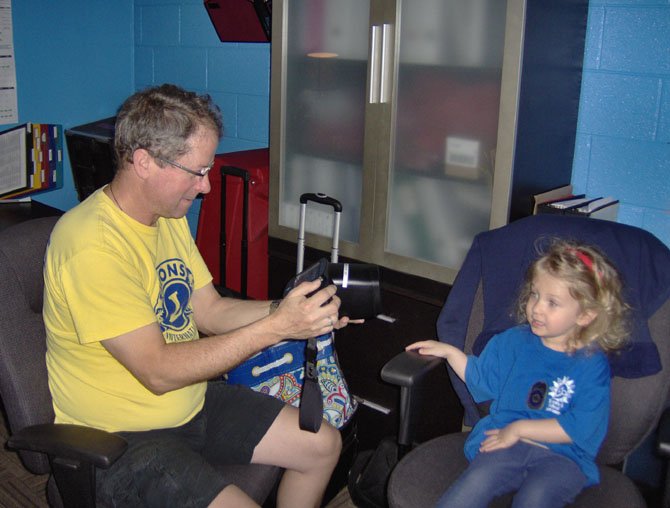 Photo by by Gerry Washburn
Stories this photo appears in:

The Reston and the Sterling Lions Clubs maintained a booth to provide PediaVision screening of eyes of children, 6 months to 19 years old, at the Healthy Kids Day on Saturday, April 26, held at the YMCA, 12196 Sunset Hills Road in Reston. PediaVision is a non-invasive procedure that takes only a few seconds to complete and detects the potential presence of problems such as nearsightedness and eye misalignment. Results are provided to parents to determine if follow-up vision care is needed. On Saturday, 40 children were screened. Results were provided to the parents of eight children to determine if additional care is needed. Above, Reston Lions Club President, Don Leas, is shown administering a test to a visitor to the booth. For more information on PediaVision, visit www.restonlions.org or SterlingLions@verizon.net.