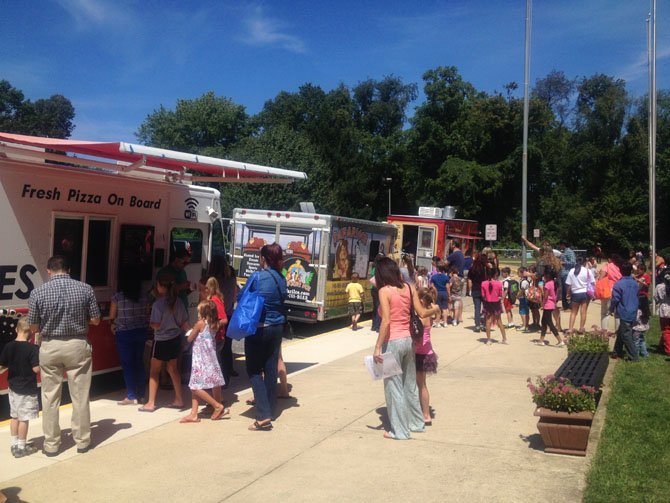 During the August open house at Herndon Elementary, food trucks including Rito Loco, DC Slices and Safari Ice were parked by the curb as families visited the school.

Stories this photo appears in:

Parents, teachers and students meet before school begins.
Herndon Elementary School (HES) held an open house on Aug. 29 as an opportunity for teachers, parents and students to meet and connect. Fairfax County Public Schools opened Sept. 2, so students could visit their classrooms and get oriented.