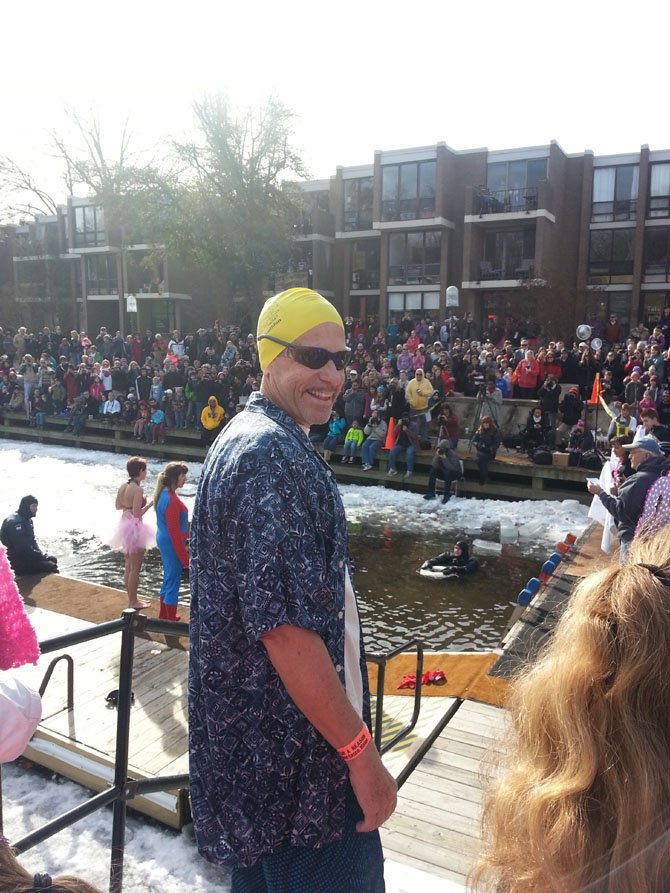 Reston Association President Ken Knueven and Lake Anne resident ready to jump into the freezing cold lake during the Winter Polar Dip. Knueven thinks there is plenty to celebrate about Reston's last 50 years, but acknowledges that there's lots to work on going forward.
Stories this photo appears in:

Stories and thoughts by Reston residents as the community turns 50.
Usually, when you ask a number of people to share their thoughts and opinions on any subject, you get as many different answers as the numbers polled. In asking a rather random selection of residents for their thoughts as Reston celebrates its 50th anniversary, coincidentally with the 100th birthday of founder Robert E. Simon, you do get some interestingly different perspectives, but you get an uncanny commonality in their musings, as well. Regardless of where in Reston our commentators reside, the descriptors of "community," "beauty," "amenities," "something for everyone," "a town for all ages," and "protect our core values" were mentioned by all – and more than once during each Reston retrospective conversation.