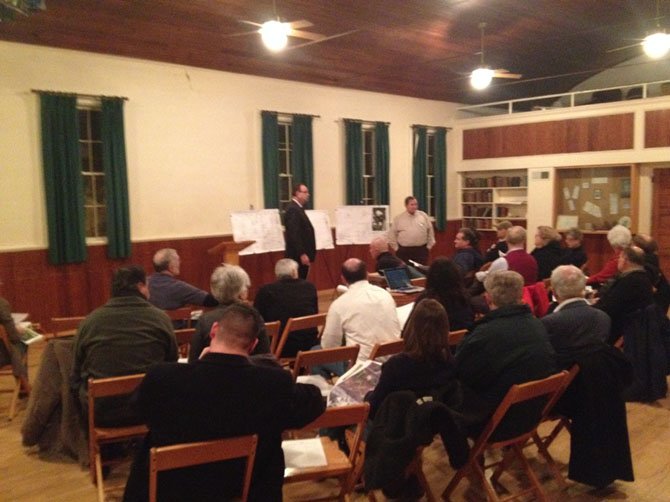 The Great Falls Citizens Association hosted a Town Hall at the Grange to hear residents' concerns about Route 7 construction.
Stories this photo appears in:

Great Falls and Reston residents discuss how Route 7 construction would impact their neighborhoods.
Great Falls and Reston residents met at The Grange in Great Falls on Tuesday, Feb. 11 to voice their concerns about the 6.9-mile project along Route 7 that will widen the road from four to six lanes. A presentation led by Great Falls Citizens Association board members went into great detail about the impending changes to each intersection along the stretch, extending from Seneca Road at the edge of Reston to Jarrett Valley Drive just before Tysons Corner.