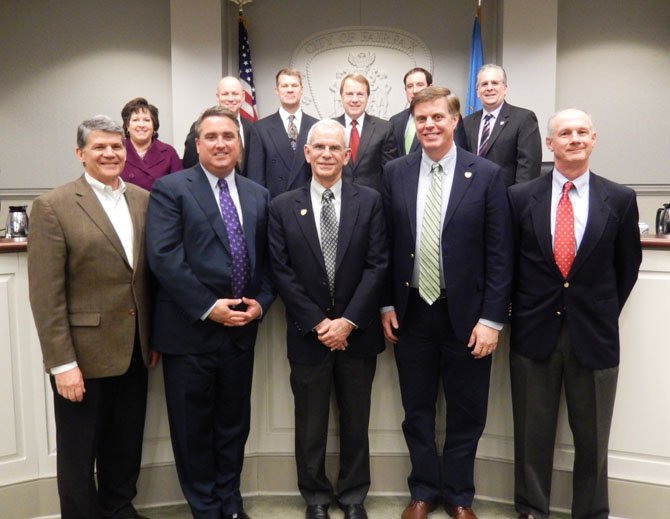 The Fairfax City Council stands to honor former Treasurer Steve Moloney. Front row, from left: are Rob Lederer, Scott Silverthorne, Moloney, Page Johnson and new Treasurer Tom Scibilia.

Stories this photo appears in:

Moloney honored for three decades of service.
It's always tough starting a new job. But when Steve Moloney became the City of Fairfax Treasurer, 31 years ago, things were far from ideal.