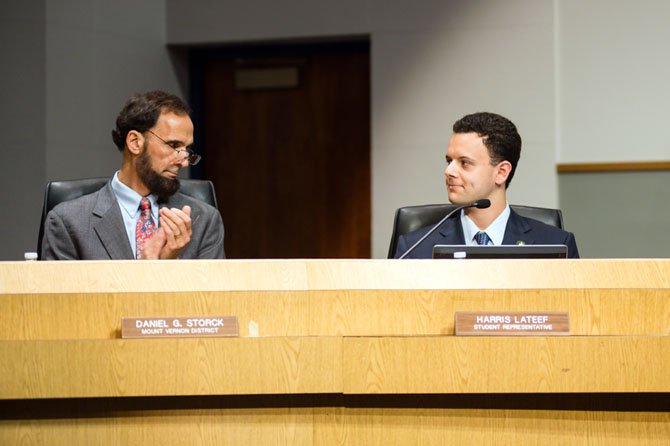 Mount Vernon District board member Daniel Storck and Student Representative Harris LaTeef at a school board meeting.

Stories this photo appears in:

The Fairfax County School Board's May 7 meeting drew a passionate and boisterous crowd that filled the Luther Jackson Middle School auditorium and spilled out into the main lobby. That night the board voted in favor of adding "gender identity" to its nondiscrimination policy for students, employees and applicants for employment.
Harris LaTeef ready to represent students on big issues.
Harris LaTeef isn't used to wearing a suit, but he's getting good use from the ones he owns this year. The School Board's student representative, a senior at Langley High School, will provide the board with a unique perspective that represents 187,000 people in the county for important issues this year.