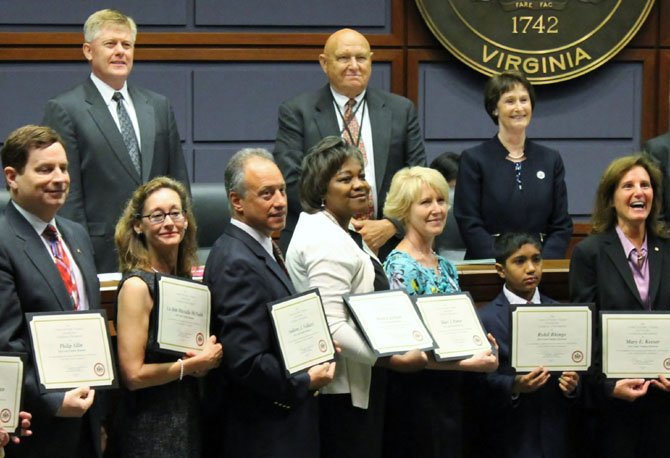 Anthony Vellucci and Monica Jackson (third and fourth from left) are this year's Lord and Lady Fairfax for the Braddock District.

Stories this photo appears in:

Lords and Ladies of Fairfax Honored by Board of Supervisors
The 2014 Lords and Ladies of Fairfax were recognized in front of the Board of Supervisors on June 3 and presented with certificates honoring them for their dedication to their communities. This tradition, which began in 1984, comes every year with the Celebrate Fairfax Festival, which takes place this year June 6-8.