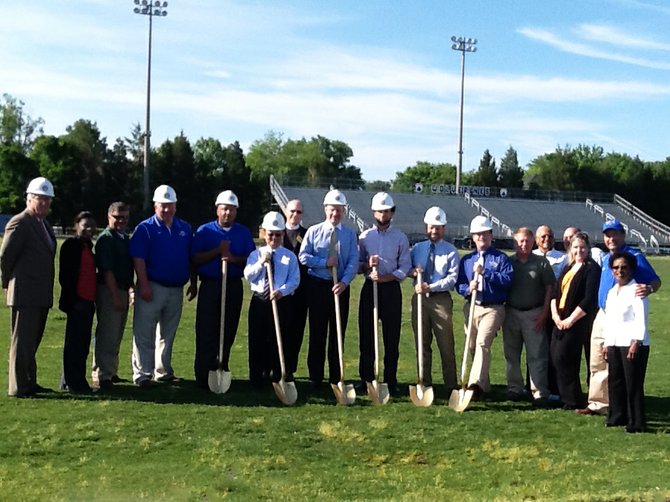 Participating from left are Joe Gililland, Fort Hunt Sportsmen; Jennifer Knox, Voice; John Stamos, Fort Hunt Youth; WPHS Director of Student Activities Aaron Helmick; Derrick Spearman, Fort Hunt Youth; School Board Chairman Ilrong Moon; the Rev. Tuck Bowerfind, Voice; Lee District Supervisor Jeff McKay; Mount Vernon School Board member Dan Storck; Del. Scott Surovell; WPHS Principal Alex Case; WPHS Band President Steve Larsen; Ada Johnson, Voice; WPHS PTSA President Don McIlwain; WABC Co-President Vicki Aardema; WABC Co-President Rick Genuario, and Nora Watts, Voice.

Stories this photo appears in:

West Potomac High School started construction on its long-awaited turf fields on Monday, June 2. When completed in August, the school will have synthetic turf on the stadium field, and on a new practice field with lights. These fields will be used for WPHS athletics as well as permitted by Fairfax County for community use.