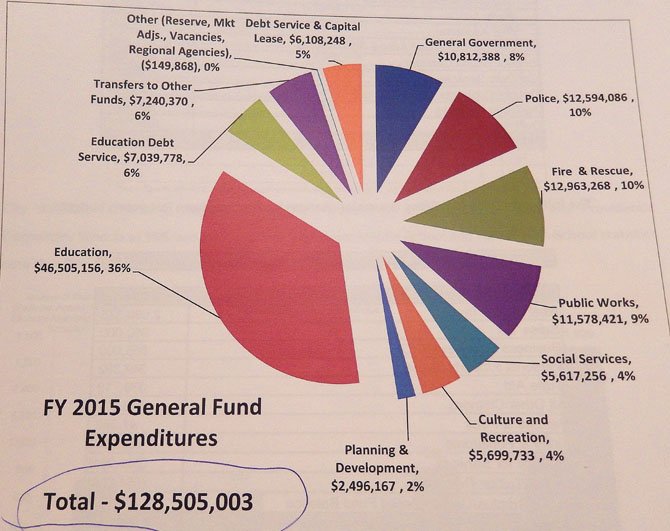 Pie chart of the City's FY 15 General Fund expenditures.
Stories this photo appears in:

Includes no increase in property-tax rate.
The City of Fairfax is on firm financial footing and the real-estate tax rate is not proposed to increase in the coming fiscal year. That was the message City Manager Bob Sisson brought to the City Council last Tuesday, Feb. 25, when he unveiled his proposed FY 2015 budget.