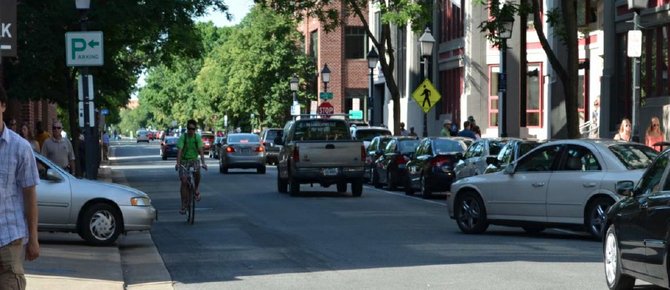 Pedestrians and cyclists mingle with motorists on Union Street, which was identified as a problem during the waterfront planning process.
Stories this photo appears in:
Alexandria hires consultant to consider ways to encourage more bicycle traffic.
Pedestrians and bicyclists clash with vehicles up and down Union Street, a concern for city leaders who want to find a way to move cyclists to Royal Street.