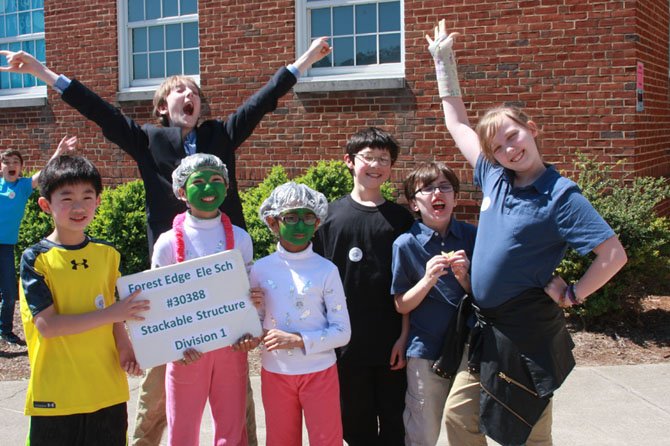 The Red Hot Chili Puddings won the state tournament on Saturday, April 26.
Stories this photo appears in:
Forest Edge Elementary team goes to the Odyssey of the Mind World Finals.
In March an intrepid group of third and fifth graders from a Reston elementary school entered a regional competition and pulled off a surprise win against students twice their age. On April 26, they doubled down at the state tournament. The Red Hot Chili Puddings are a team of rookies led by rookie coaches. Their pursuit, Odyssey of the Mind, is a world-wide creative problem-solving competition involving students of all ages. It pits bright and creative kids against each other in both spontaneous and long-term tests of intellect and creativity. This little team with the long odds won first place in their division at the regional competition — and then some.