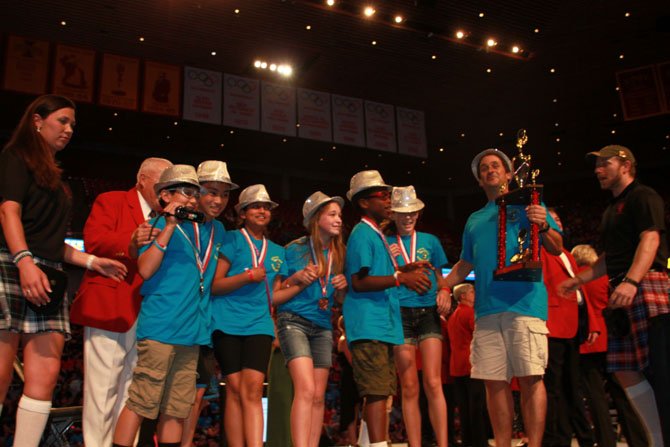 The team includes Ilina Gobburu, Maxwell Jones, Bryce Nabulsi, Chris Nguyen, Landon Poon and Anika Schipma. The team members are from Oakton, Great Falls, Oak Hill, Herndon, Chantilly and Rockville.

Stories this photo appears in:
The seventh grade Nysmith Odyssey of the Mind team traveled to the Odyssey of the Mind World Finals in Ames, Iowa, recently and took home the trophy for third place in the world.