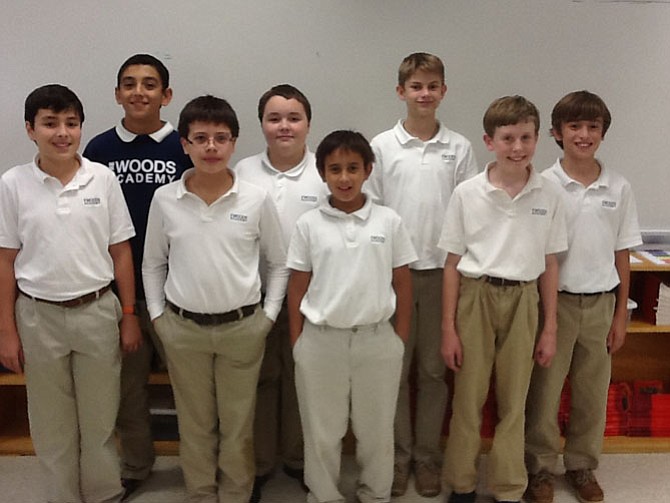 Front row (from left): Oliver Wolcott (7), Ale Tovar (6), Ryan Joseph (6), and John Cavanaugh (7) Back row (left to right): Dylan Danaie (6), Liam White (6), Antos Wellisz (7), and Victor Aldridge (7). Not pictured: Alex Toner (8).
Stories this photo appears in:

The Woods Academy Robotics teams, the OwlBots and the Green Machine, participated on Dec. 6 at the FIRST Lego League (FLL) Qualifier held at Glen Elg Country School in Ellicott City. 21 teams competed.