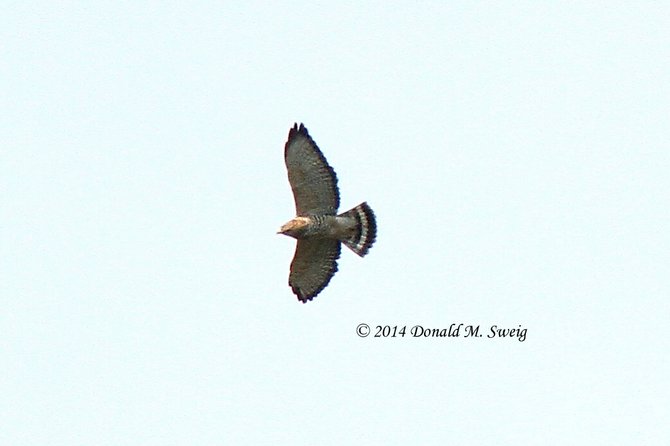 Adult Broad-winged hawk over Great Falls. Notice the wide, white band in the tail and the black edge at the back of the wing. The annual migration of Broad-winged Hawks passes through our area approximately Sept. 12-22.

Stories this photo appears in:

Every Autumn, in addition to literally billions of songbirds, a million or more avian raptors (hawks, eagles, and falcons) migrate from their nesting and breeding areas all over North America to their winter homes, mostly in Central and South America. Raptor enthusiasts and hawk counters often head for mountain ridges and other concentration points in hopes of seeing some of the birds fly by.