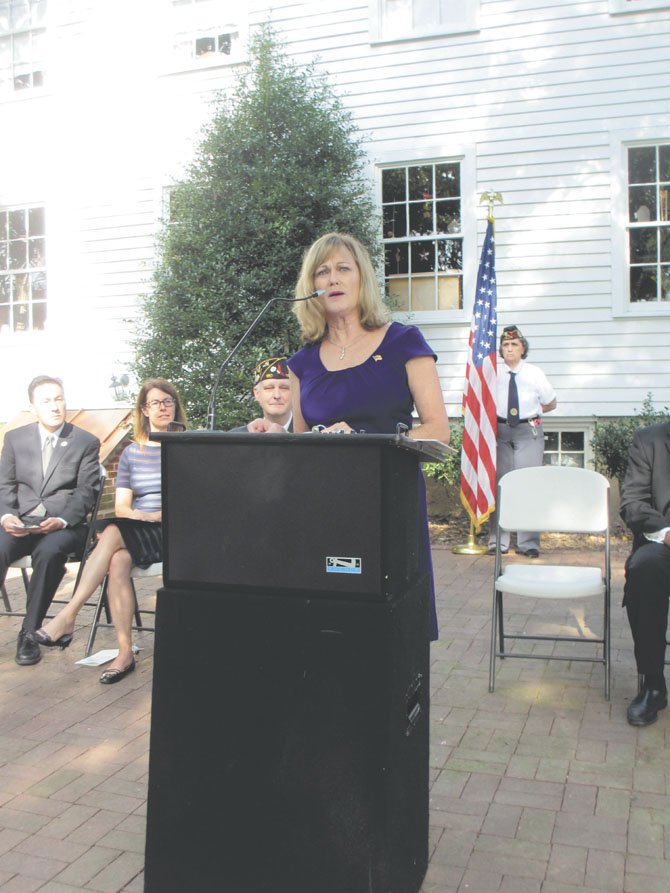 "First Aid for Heroes" author Jane H. Davis, now of Fairfax, narrated vignettes from her two-and-a-half week duty at Ground Zero, from her interactions with first-responders to a heart-to-heart talk with a school janitor who refused to leave his building.

Stories this photo appears in:

American Legion Post 180 and Town of Vienna pay tribute to the lives lost on Sept. 11, 2001.
On Thursday, Sept. 11, 2014, the sky was bright blue, the air warm and crisp, the sun beamed. Much like the morning was in the D.C. area on Sept. 11, 2001.