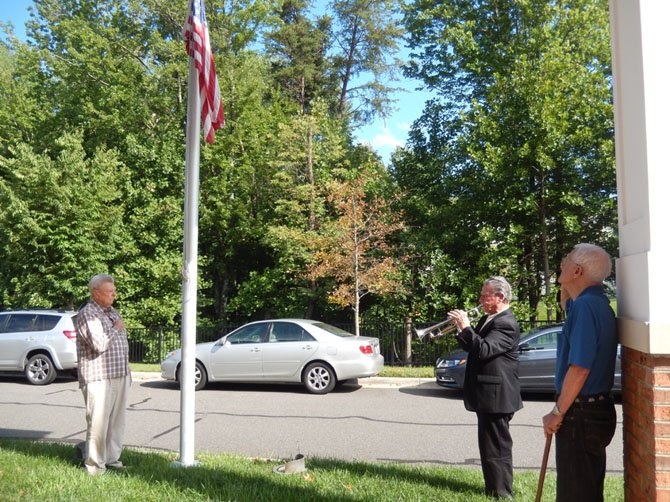 Theodore Smith plays "Taps" while (from left) Charlie Schuck places his hand over his heart and Jack Barbee salutes.
Stories this photo appears in:

Local bugler plays 'Taps' in honor of the Sept. 11 victims.
Throughout Virginia and the U.S., people commemorated last Thursday's 13th anniversary of the 9/11 tragedy. Locally, Theodore Smith, an 83-year old volunteer with Bugles Across America, did it in his own, special way.