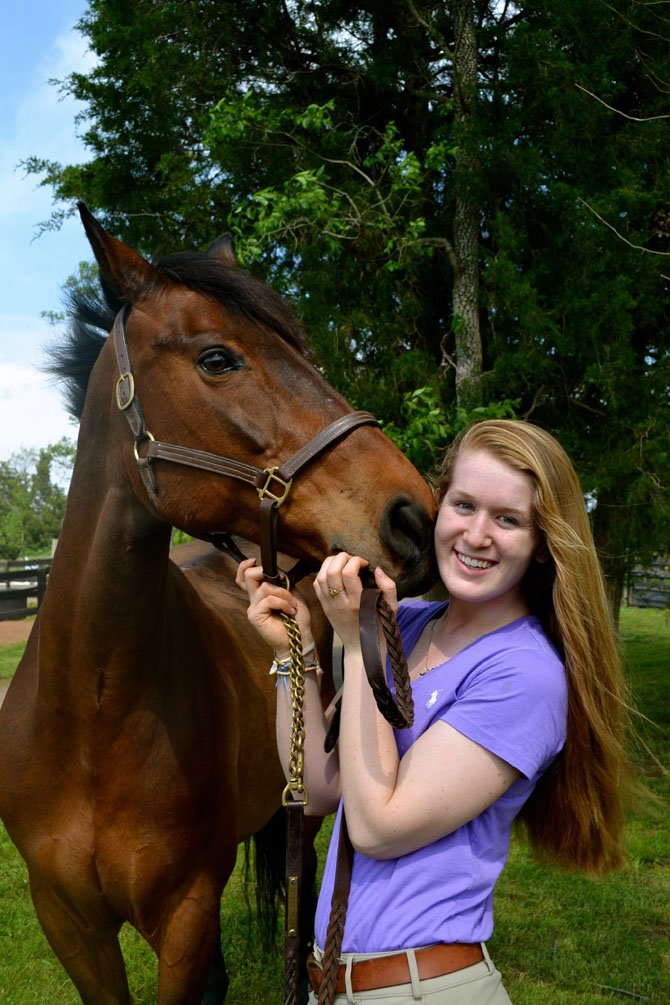 This is Kirsten "Kiki" Konopnicki's first year on the WIHS Junior Committee. Through her hard work, dedication and persistence, she earned her own way to riding lessons at age 11. She attributes her success to her parents and the guidance of several mentors at Madeira School. Recently she spent her summer working at the Arlington Food Assistance Center and was accepted to and attended the Virginia Governor's School for Agriculture.She is a 16-year-old senior at St. Stephen's and St. Agnes School from Arlington.
Stories this photo appears in:
Young local equestriennes anchor Washington International Horse Show.
Established in 1958, the Washington International Horse Show is the leading metropolitan indoor horse show in the U.S. This six-day event is held annually in October at Verizon Center in Washington, DC.