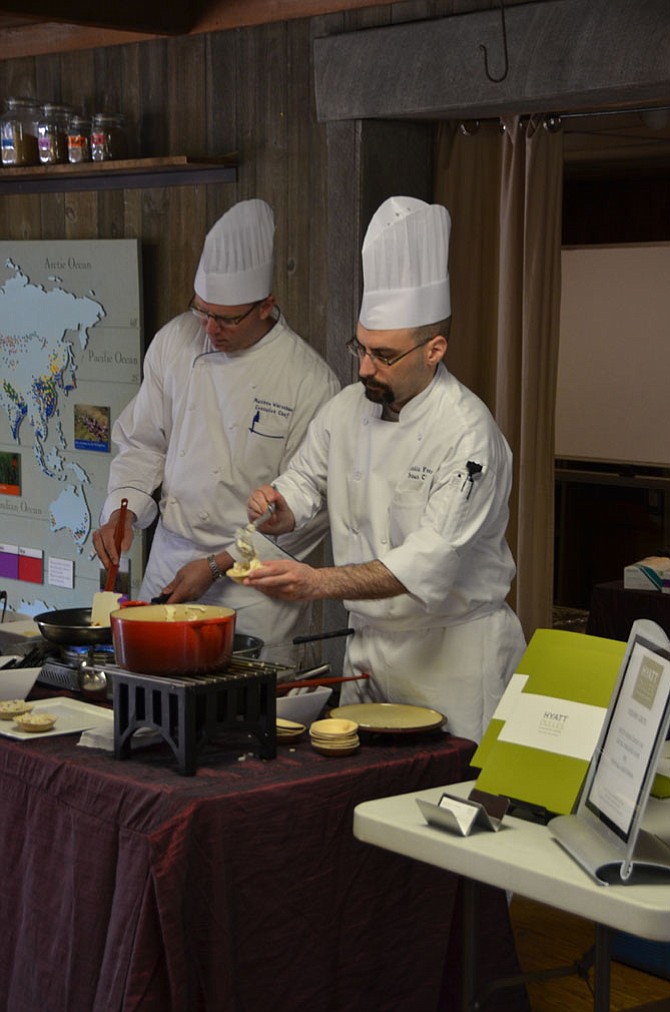 On Sunday, April 19, staff from the Hyatt Dulles Elements restaurant including executive chef Matthew Warschaw offered samples of freshly made grits at Colvin Run Mill Park at Great Falls. Several restaurants in the region use flour made at the Great Falls water mill.
Stories this photo appears in:
Community attends Great Falls park open house.
Guests and residents of Fairfax County attended a free ceremony and open house at Colvin Run Mill in Great Falls the afternoon of Sunday, April 19. In addition to brief remarks made by local and county delegates, the event was an opportunity for visitors to tour the restored and fully operational mill.