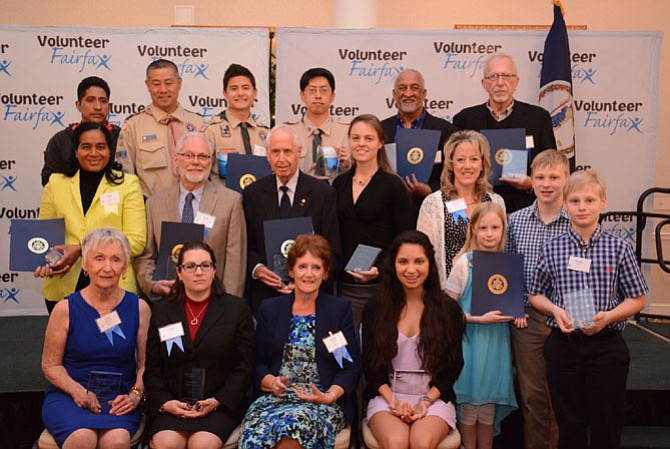 Volunteers from around the county were recognized April 24 at the Fairfax County Volunteer Service Awards.

Stories this photo appears in:

Wesley Pan of Great Falls-based Boy Scouts of America Troop 55 was humble about receiving the Youth Volunteer Group award. "We're just happy to help the community and make a difference," he said.