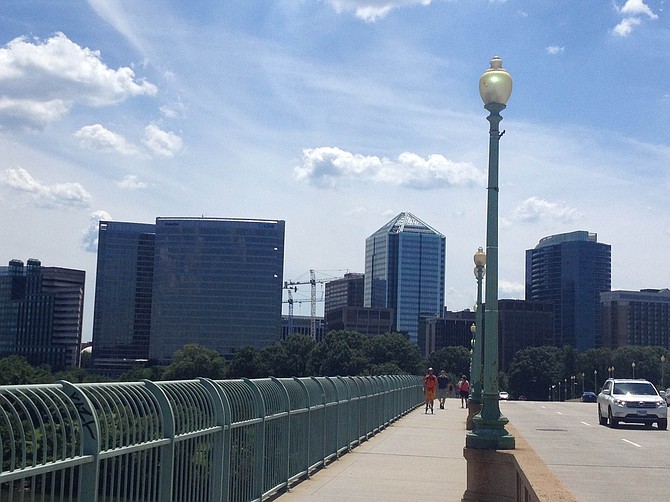 Rosslyn Skyline from the Francis Scott Key Bridge.
Stories this photo appears in:

Board approves feasibility study for Rosslyn-Georgetown Gondola.
It's crazy enough that it just might work.

Despite the colorful banners and lively street life, Crystal City's a shell of its former economic powerhouse. While Arlington overall faces a high office vacancy of 20 percent, at 28.7 percent, Crystal City is hit the worst.

Approved Rosslyn Sector Plan comes with new density and building height regulations.
Controversy and discussion surrounding plans for Rosslyn was so intense, the meetings had to be divided into two five-hour sessions.