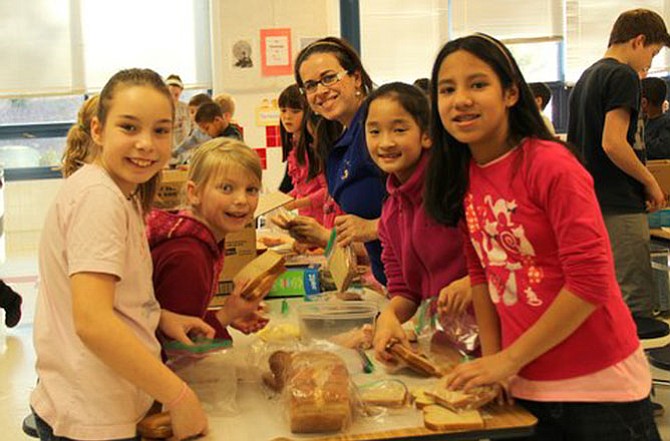 With the assistance of FLES teacher Carmen Rincon, Churchill Road fourth graders Sophia Stagarescu, Louisa Tidd, Iris Guo and Camilla Janada enjoy their community service activity, preparing sandwiches for Martha's Table in Washington, D.C.

Stories this photo appears in:

A snow day didn't stop Churchill Road Elementary School third and fourth graders from making sandwiches for Martha's Table, a nonprofit organization in Washington, D.C. that serves sandwiches to those in need. Even though the event had to be rescheduled, an enthusiastic group of students and family members were able to make more than 2,100 sandwiches for this organization.