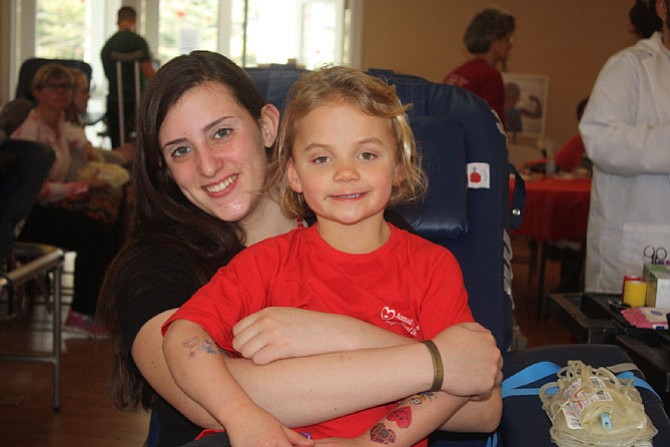 Robinson sophomore Madeline Dozier waits to donate blood for the first time, with the drive's namesake Sadie Lauer.

Stories this photo appears in:

In early 2010, friends of the Lauer family in Burke pulled together and organized an impromptu blood drive to support three-month-old Sadie Lauer, who was then diagnosed with neuroblastoma. Sadie underwent several surgeries to remove the cancerous mass in her neck, which required a large supply of replacement blood. The drive fell on Valentine's Day.

For the sixth year in a row, Burke resident Amy Dozier celebrated Valentine's Day by helping manage a blood drive. Her daughter Madeline, barely a tween for the first Friends of Sadie drive in 2010, is now a 16-year-old sophomore at Robinson Secondary School. She's old enough to drive and old enough to donate blood for the first time.