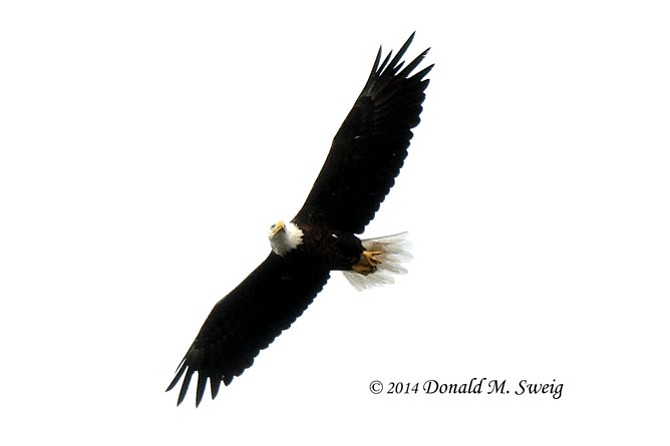 A Bald Eagle in flight over the Potomac River. The eagles have rebuilt their nest in Great Falls.
Stories this photo appears in:

New nest is visible from Potomac, Md. or Great Falls, Va. national parks.
The current pair of adult Bald Eagles at Great Falls have rebuilt their nest, which fell or blew down last spring. For at least 20 years, Bald Eagles, although surely not the same two birds, have been nesting on Conn Island, which is the large tree-covered island in the middle of the Potomac just above the cofferdam, up river from the Great Falls themselves.