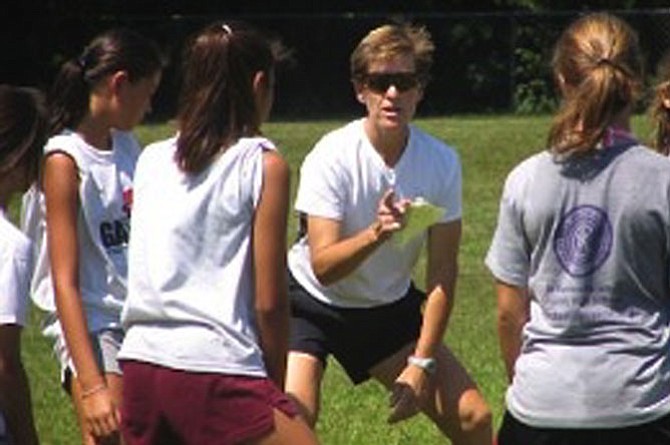 "Fit 2 Finish" author, coach, consultant and speaker Wendy LeBolt gives some instruction to a girls youth soccer team.


Stories this photo appears in:

According to Wendy LeBolt, Ph.D., in her new book "Fit 2 Finish – Keeping Your Soccer Players in the Game" the cycle of success boils down to "Develop – Balance – Observe – and repeat" to keep our young athletes fit and on the field, and taking their sport as far as their interest and skill can take them. Herndon resident LeBolt has some real skin in the game of soccer – literally.