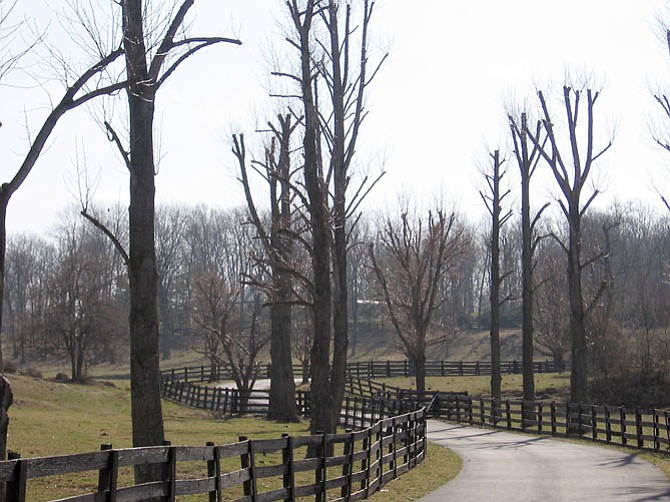 Malpractice in the tree care industry, according the Fairfax County Urban Forestry Division, includes "topping trees," with the results shown in this photograph.
Stories this photo appears in:

Summer brings out scam artists.
An elderly widow recently answered the doorbell in her suburban Mount Vernon home. Standing on her porch was a stranger who offered tree care services and noted that he had worked for a neighbor across the street. The man then added that limbs on a large maple behind her house posed a danger to her and her house.