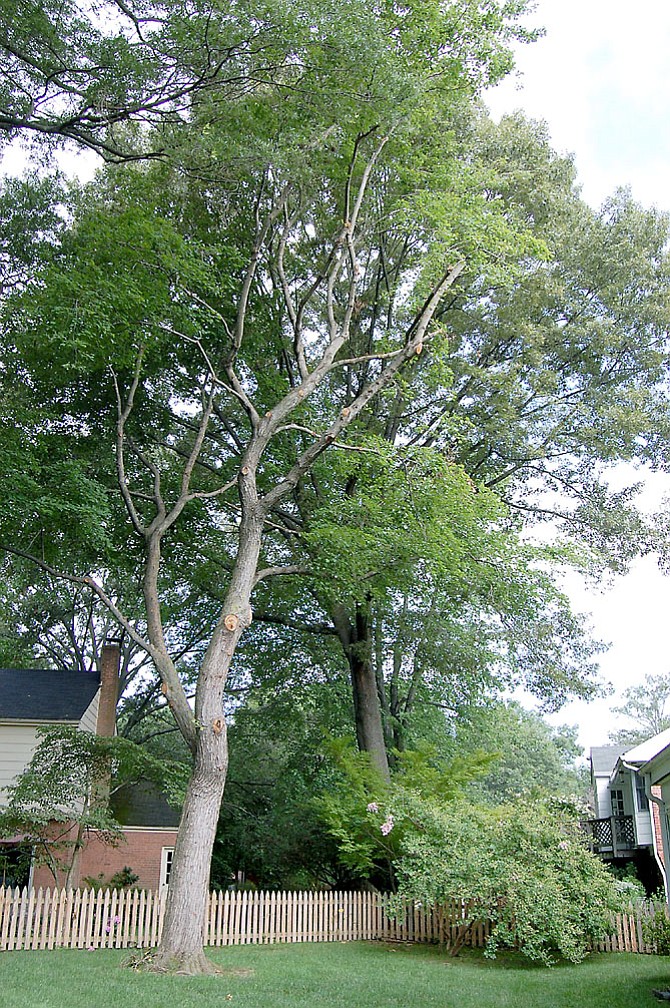 A door-to-door tree trimmer convinced an elderly woman that this maple tree was endangering her home. He removed the limbs from one side of the tree and left an unsightly remnant.
Stories this photo appears in:

Summer brings out scam artists.
An elderly widow recently answered the doorbell in her suburban Mount Vernon home. Standing on her porch was a stranger who offered tree care services and noted that he had worked for a neighbor across the street. The man then added that limbs on a large maple behind her house posed a danger to her and her house.