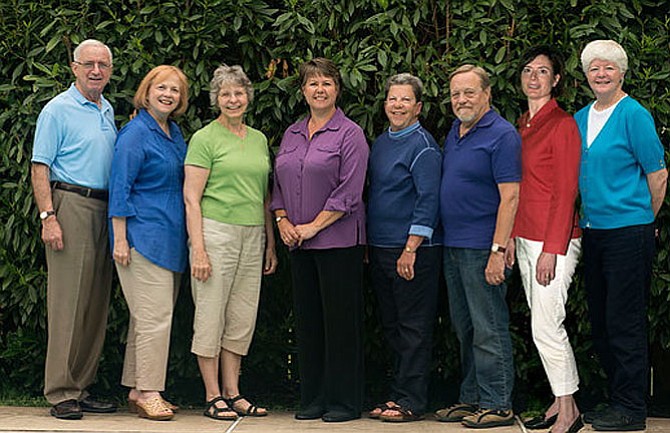 The Peace Mountain Theatre Company steering committee, from left: Hal Freed, Laurie Freed, Leah Mazade, Natalie McManus, Peri Schuyler, Steve Alkire, Kristin White, and Nancy Eynon Lark.

Stories this photo appears in:

Peace Mountain Theatre Company will produce the Edward Albee play in November.
Until just two years ago, there was only one professional Jewish theatre company in the entire D.C.-metropolitan area — Theater J in Washington, D.C. However, when theater professional Laurie T. Freed and a group colleagues realized their dreams of building a Jewish theatre in Potomac, Peace Mountain Theater Company, Montgomery County got its own professional Jewish theatre company.