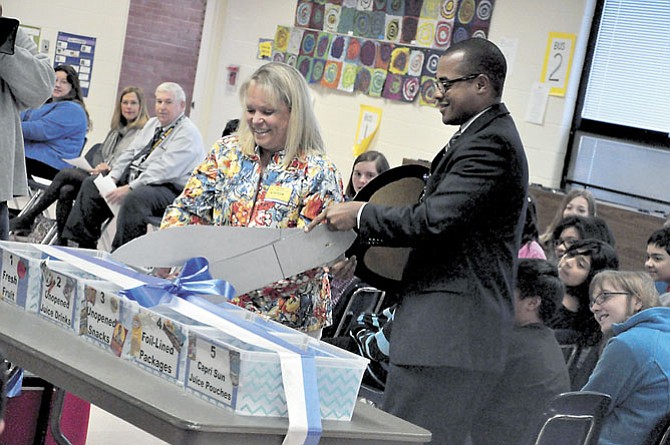 Lisa Lombardozzi, president of LINK, pictured here with Marty Smith, Cluster One assistant superintendent for Fairfax County Public Schools, on March 12, 2012, as they cut the ribbon on the new food donation bins at Dranesville Elementary School.
Stories this photo appears in:

Herndon's Rotary Club names Lisa Lombardozzi Citizen of the Year.
For the next three to four weeks, Lisa Lombardozzi will have one eye on spring training in Florida. Lombardozzi's nephew, Stephen Paul Lombardozzi Jr., a former Washington National and former Baltimore Oriole, is fighting to earn a spot on the Pittsburgh Pirates.