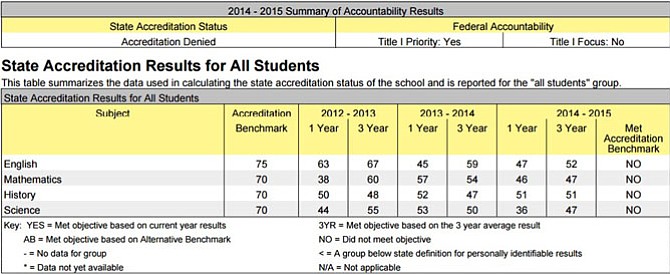 The Virginia Department of Education report card for Jefferson-Houston Elementary
Stories this photo appears in:

Jefferson-Houston to expand International Baccalaureate program.
Alexandria's unaccredited Jefferson-Houston elementary and middle school is expanding its International Baccalaureate (IB) program to the full school in hopes of reforming the school's image. Jefferson-Houston will be the first and only school in the Alexandria school system to have a full International Baccalaureate program.