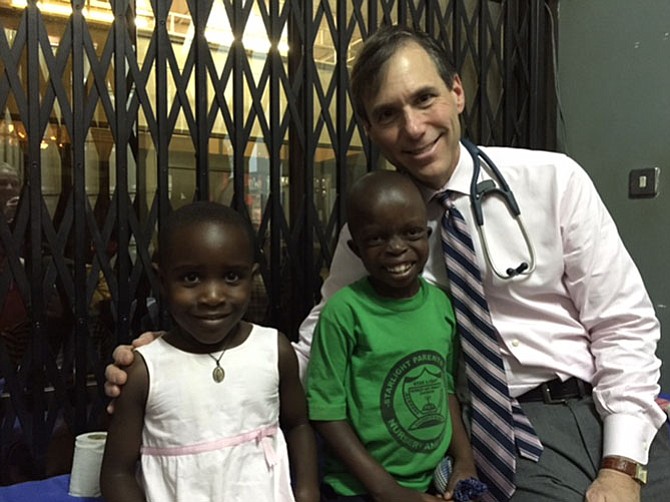 Dr. Sable with Victoria and Christian. Victoria had open heart surgery to repair Tetralogy of Fallot in February 2014. Sable says, "She is a completely different child, playing normally with no limitations. Her oxygen level has gone from 60 percent to 100 percent. Christian had relief of a blockage in his pulmonary valve by surgery last February by our team. He is now doing great and has so much more energy."
Stories this photo appears in:

"Heart healer" Craig Sable saves lives of Ugandan children.
"I am staring at a list of the names of over 100 Ugandan children with holes, blockages and leaks in their heart, knowing that for some, in a few short weeks, the dream that they and their families have been praying for will finally come true...."