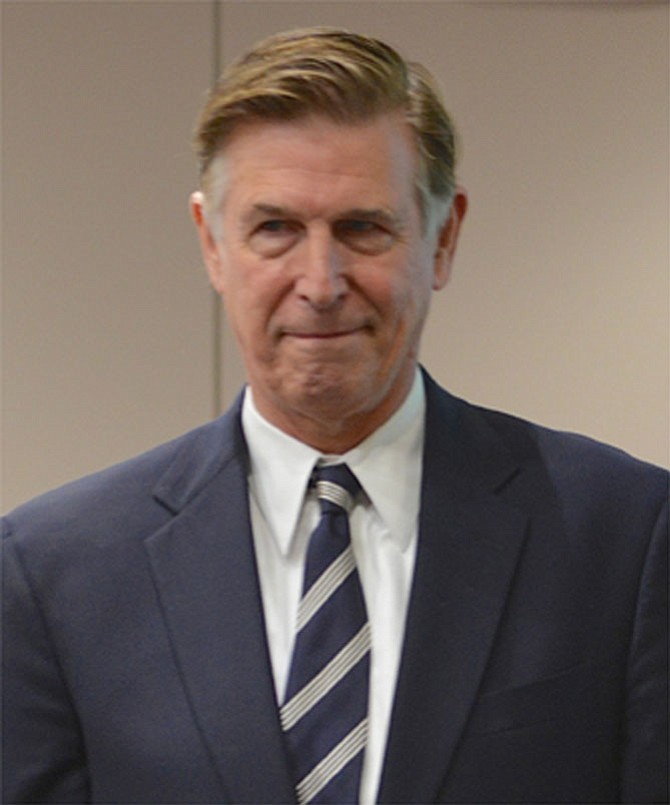 U.S. Rep. Don Beyer's (D-8) "Top Ten" list comparing transportation in Switzerland to the U.S. elicited some chuckles from the audience. Beyer used his personal experience as the former U.S. Ambassador to Switzerland to compile his list, which included the fact that the Swiss are less constricted as to where they choose to live because of the variety of far-reaching and reliable transportation. He also noted that here at home, two of the things that take up most of our dollars relate to mortgages and parking fees, while in Switzerland, the top two areas where money is spent were on food and vacations. "Which would you prefer?" was Beyer's question to the crowd.
Stories this photo appears in:

High Level forum discusses regional transit options and obstacles.
Local, state and federal elected and appointed officials, business leaders, researchers and directors and staff from transportation and economic development agencies gathered on Friday morning, May 8, at the Greensboro Conference Center in he heart of Tysons.