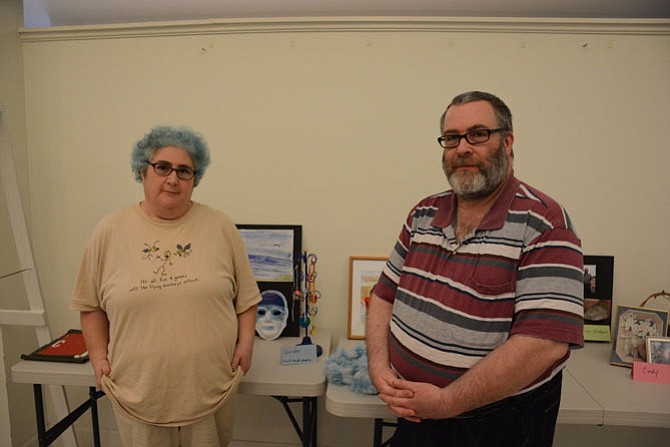 Sandra Murphy of Mount Vernon (left) and her brother Charles Murphy of West Springfield (right) stand by some of the artwork Sandra Murphy created at the Mount Vernon Presbyterian Church Agape fellowship group.

Stories this photo appears in:

Church fellowship group caters to people with mental health conditions
Pam McLaughlin of Mount Vernon displays a white paper mask she's painted with a blend of various shades of blues and purples. Dark lines streak from the sides of the nose out to the ears like whiskers.