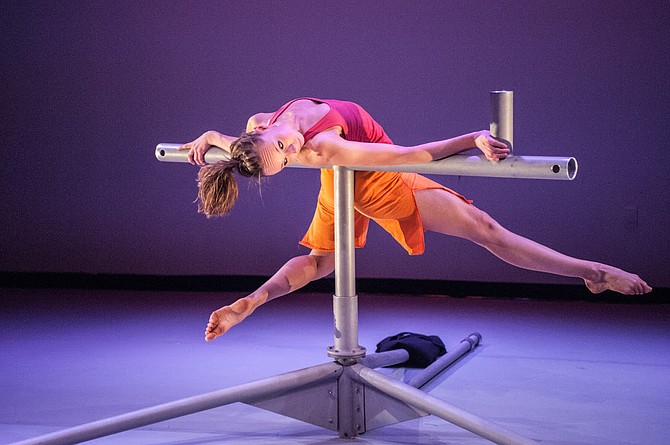 "See Between the Lines" is a set of three collaborations between Jane Franklin's dance company and visual art. In "Incidence," a life-size kinetic sculpture created by Howard Connelly is manipulated by the dancers. "Nested" is performed with Rosemary Covey's "Not A Day Goes By," a visual art piece created by using eight wood blocks printed on Japanese paper and painted. "Wash Over You," uses text via foot lockers, picket signs, and shelf paper. Artwork for "Wash" is created in real time by artist Susan Miranda. Performances are on Nov. 14 at 8 p.m. and Nov. 15 at 4 p.m. at Cafritz Foundation Theater – Dance Place, 3225 8th St. NE, Washington, D.C. Tickets are $15-30. Visit www.danceplace.org or www.janefranklin.com.
Stories this photo appears in:
Events in Alexandria and Mount Vernon, Va.