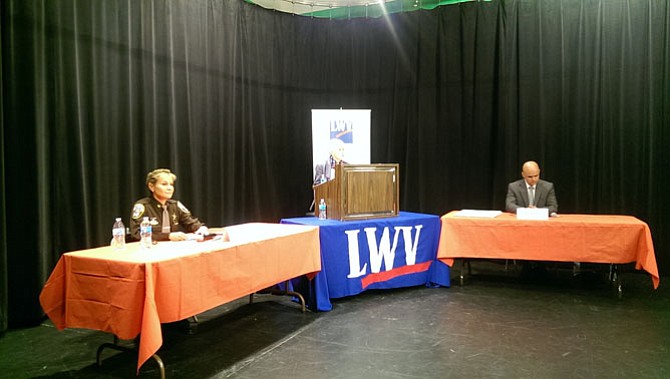 Fairfax County Sheriff Stacey Kincaid (left) answers questions opposite opponent Bryan Wolfe (right) in a quasi-debate moderated by the Fairfax League of Women Voters co-president Helen Kelly (center).
Stories this photo appears in:
Clerk, Sheriff and Soil & Water incumbents and challengers answer questions.
Fairfax County Sheriff Stacey Kincaid wasted no time in bringing up the in-custody death of Natasha McKenna during her opening remarks. Kincaid said the loss of life, which occurred in February following an incident where a team of Sheriff's deputies was attempting to transport McKenna to Alexandria police and deployed a taser on her four times, continues to weigh heavily on her.