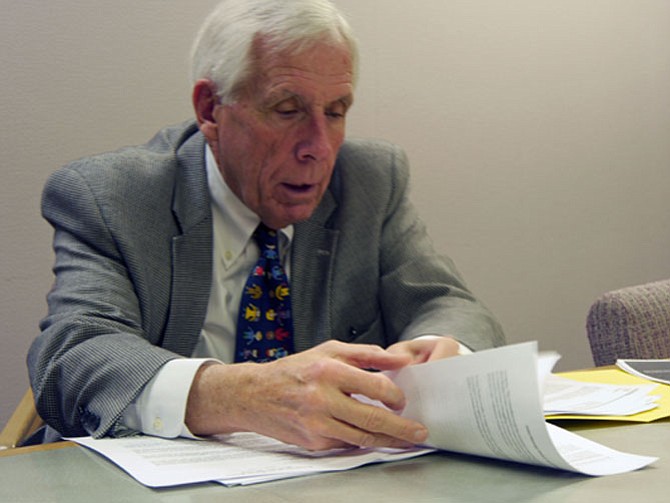 Frank Wolf, former U.S. representative from Northern Virginia, reads from the study he commissioned from the Polaris Project in 2011. It identified 21 cities in Northern Virginia with 82 Asian massage parlors suspected of sex trafficking.

Stories this photo appears in:

The problem extends throughout northern Virginia.
She stands on the sidewalk outside the mall with her backpack full of 7th grade science and math books. An older man pulls up and she gets in the backseat of his car.